THE tournament of tournaments, where all the top guides gather and all the top professional fisherman dream of competition… Ok, so I fibbed a little.  It's not the top tournament and only a few pros visit.  But, it's definitely my kind of get together, where the rules are subject to change based on the fun factor involved.  Points are deducted for seriousness and the underlying theme of friendship and camaraderie are the priority. 
This was my fifth year in attendance, although, it was very nearly not.  Thanks to good friends and the support of Maverick Boat Company, I made it down in a year where there are very few certainties.  I am blessed to have great friendships and relationships… cheers to good people.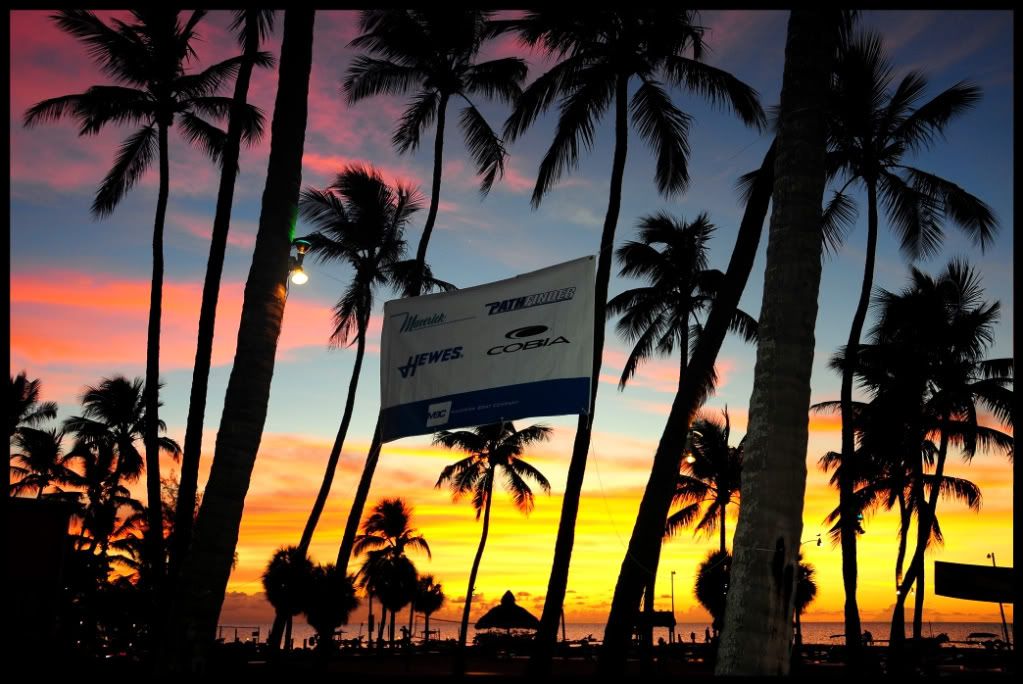 We were treated with great weather and beautiful sunrises…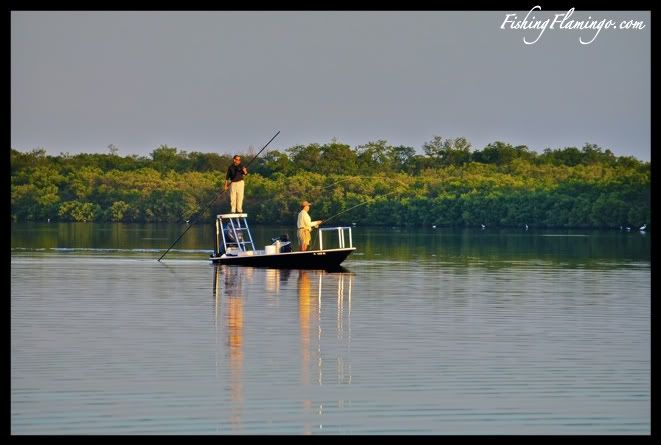 I was fortunate enough to spend a day on the water with a true South Florida Legend, an extremely accomplished tournament angler and the man responsible for the boats I love… Mr. Scott Deal.  It was truly a pleasure to hear him tell the story of Maverick's inception and some great tournament tales.  We caught Snook and Redfish on fly along the way, but the company was way better than the fishing.
I was also able to spend a day with the face of Maverick Boat Company, a legend in his own right, Skip Lyshon.  A special thanks to Jeff May and Kenny King for the great pics & video.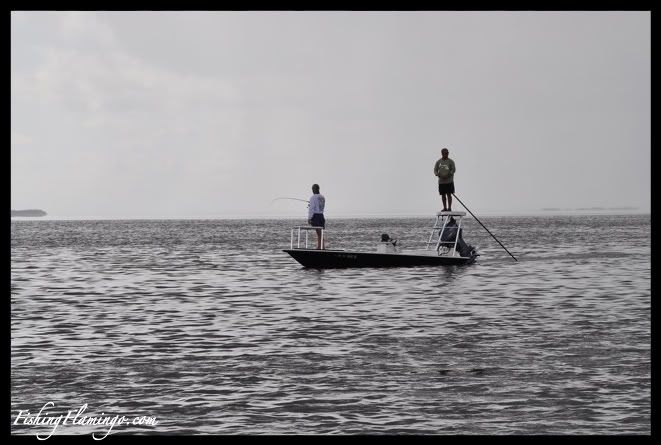 Skip now understands all the hubbub about Flamingo Redfish… there is very little like watching an orange submarine push a 8″ wake at 5 knots tracking down your bait and then hearing the explosive strike.  I love all types of fish, but these Redfish are special to me.  I had a blast with Skip as well… it was great to spend some time with him.
I'm already looking forward to next year!  I may have a new skiff in the barn to show off by then… we'll see!